Pacific World school Greater Noida West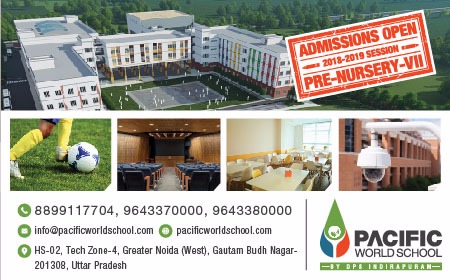 What school says: 
The Pacific World school logo states volumes about the vision of the school. It is in the form of a holy smear that we put on our forehead that indicates that the school believes in imbibing the values and principles of Indian culture in each and every student. It also suggests a blooming sapling that clearly indicates that the school will work tirelessly to achieve milestones and its objectives in a steady manner. Moreover, the colours used indicate not only the liveliness but also that the school firmly believes in the norm of peaceful pluralistic society where everyone co-exists with harmony and accord. The school is determined to provide equal opportunities, learning, and exposure to all the members, teachers, students, and support staff.
The green colour depicts that the way of living and flourishing here will be fully pro-Nature. All the initiatives will be taken and concepts will be introduced in order to endorse the green way of living for everyone, not only in the confines of the school, but everywhere.
The globe inside the logo vividly narrate that the school will bring best global exposure to the students and prepare them to be veritable Global Citizens with wider global perspectives and outlook.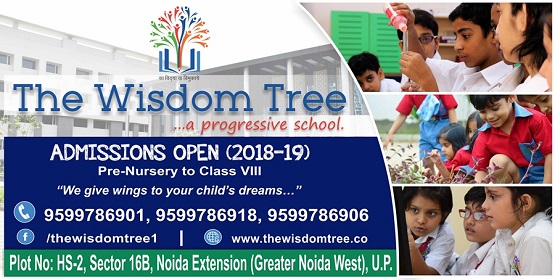 Go4Reviews take:
Located in Tech zone 4, Pacific World school is a school by DPS Indirapuram group of institutions (not DPS society directly).The school will be affiliated to CBSE. Success would depend upon how many teachers from DPS Indirapuram branch move here.
Location: HS-02, West, Techzone 4, Noida Extension (Greater Noida West), Noida, Uttar Pradesh
Classes: Till VI
Board: CBSE
Average class size: 15 to 25
Fees:
NA
Our Survey review (perception based-score out of 100):
| | Academics | Individual attention to child | Infrastructure | Parents involvement | Co-curricular activities |
| --- | --- | --- | --- | --- | --- |
Refer http://go4reviews.in/2017/07/noida-extension-school-survey-2017-consolidated-rankings/ for details.