What are the best getaway options near NCR?
It's time to give our mundane life a much needed break yet again.
While we discussed about getaway options in Delhi NCR previously, this time we discuss some of the best options near NCR.
And since like always, we are short on budget and time, here we now explore some of the best available options for a getaway near Delhi NCR:
Kookas resorts (4 hours) – Some awesome hotels/resorts like Tree of Life, Fairmont, Shiv Villas and Loha Garh fort make it a perfect destination for many. What goes against it though is the associated cost and distance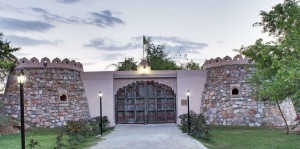 Neemrana fort (1.5 to 2 hours) – Admired by all for its majestic structure and panoramic view, this is a very obvious choice for a getaway. It is however low on service and food quality.

Hill Fort Kesroli, Alwar (3 hours) – Another unadulterated fort destination with excellent expansive views, this again unfortunately scores low on service.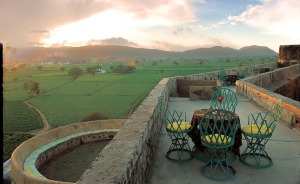 Chokhi Dhani, Sonipat (1.5 hours) – for an evening trip (not for accommodation) – Perfect for an evening trip if you have not visited chokhi dhani ever before.


While many websites would suggest (read advertise) options beyond these, the above list has been concluded after a thorough research based on personal experiences.
The above accommodations range from 3 to 9 k per night.
You may further choose one of these options based on your budget and other considerations like distance, extent of stay etc.
Please do share your reviews/feedback in case you have traveled one of the above properties already.
Last updated: May 1, 2018 at 23:50 pm