My search for best among cheapest android mobile phone
The growing unease seeing people around me glued to their android driven phones was driving me nuts.
They could check their much expected emails (like a joining letter or an interview call letter), view instant messages, share jokes and gaze over their friends on call.
After deluding myself from what was fast becoming a basic necessity for quite a while, I eventually began my search for an android phone.
My criterion was pretty uncomplicated. I wanted an android touch phone with 3G capabilities, a front camera, 2 MP or more rear camera, Dual SIM, display of 3.5 inch or more, at least 512 MB RAM and WIFI/USB tethering propensity.
Service network was another important benchmark for me.
Most importantly, my budget was below 6K.
I avoided XOLO, Huawei and Spice for its service faculty is still emerging.
That left me with the below options to decide from:
Lava Iris 3G 412 @ 4.4K – Good phone in sub 4.5K range. Camera quality is however not worth talking of. This is a new launch hence very few authentic user reviews in market.
Lava Iris 402+ @ 5.7K – 3MP camera is a bonus and takes good pictures in day time. Camera is however shabby at night/insufficient light.
Micromax Canvas Fun A63 @ 5.8K – Camera quality is passable (2 MP).
All above models are a decent buy depending on your budget. I chose Lava Iris 402+ for the rest two were relatively new launches in market.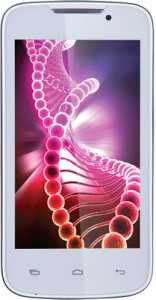 If secondary camera is not a criteria, there are more options from Micromax, Karbonn, Sony, ZTE in this range.
If you are open to take a chance with service, there are options like Xiaomi, Asus models in 6K range that have taken the market by storm.
Disclaimer: Comparisons made above are solely based on personal experiences with no intention of maligning any organization/product offering. Others are free to raise their counter views for readers benefit.
Last updated: September 19, 2014 at 7:12 am