Recent structural collapses in private societies have vindicated buyer's fears
It was just a month back on 11th July in Gardenia Grace society in sector 61 Noida that a boundary wall collapsed after heavy rains in the region. The residents raised their fear of structural issues and requested an inspection. Noida authority took cognizance of the matter and vowed to investigate structure but its findings on the matter never came to light.
Yet again, last week, in recently developed NRI Residency project in sector 45 in Noida, the basement near the commercial region caved in. Noida authority has again committed to assess the structure quality.
While in the former case, there was no casualty, in the latter case, the project managar and his subordinate were injured but received timely first aids.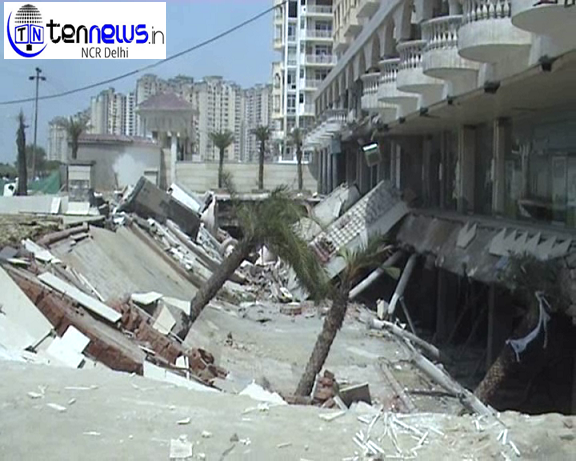 Builder in both cases attributed the incident to rain and crane respectively much to the dismay of owners.
The two incidences have brought to fore the significance of independent appraisal of quality for a project. The buyer's association are increasingly getting accustomed to employing an independent agency/civil architect to check the quality of the project they have invested in.
Comments/Feedback invited.
Last updated: August 30, 2015 at 11:18 am