TripAdvisor – Your guide to hefty savings on Hotels
Hotel bookings have come of age.
There was a time when Hotels used to be booked after reaching the destination. It was not that there was no rush. There was but then only few used to book in advance.
But, with the advent of technology, authentic advance bookings can now be done online.
We have previously seen the various ticket/hotel booking websites operating in India.
While an individual can go to these sites separately and check prices, Tripadvisor has consolidated the prices from all these websites at one place. All you need to do is the following:
1) Search for a certain hotel through Tripadvisor – Enter Hotel name, select the relevant hotel from drop-down and click on Search.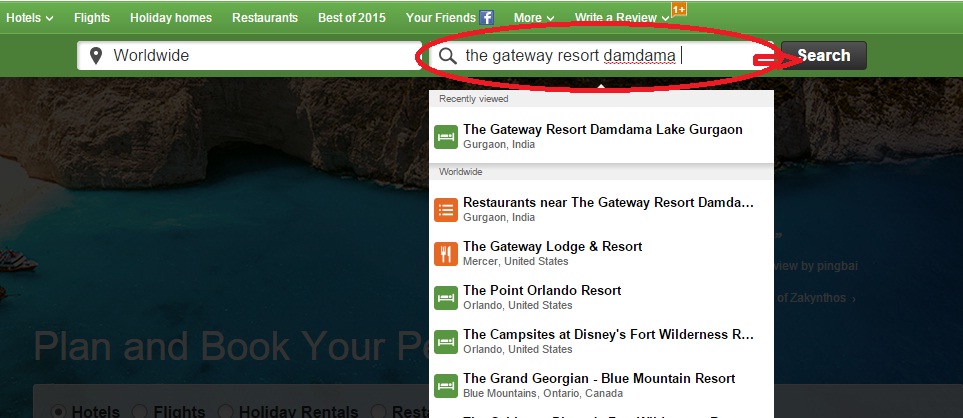 2) View prices for the hotel – You can see how prices from around 10 booking sites are shown at one place making it so much easier for you.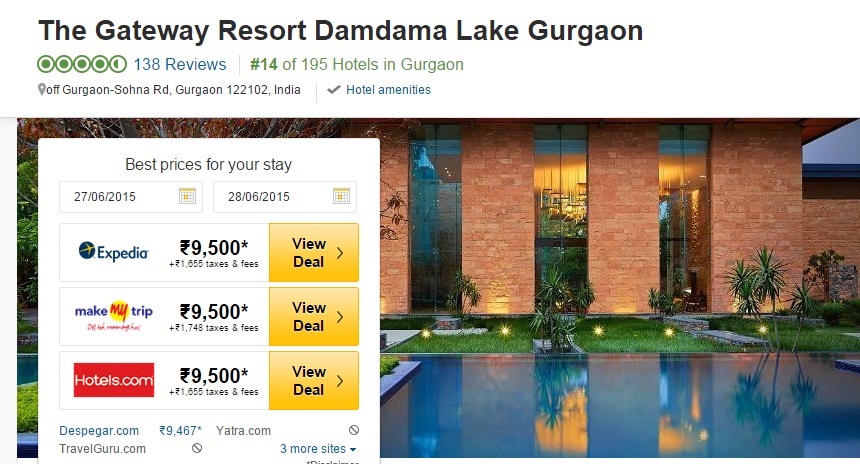 3) Click on 'View Deal' link against a particular booking site and you will be transferred to the booking website.
Personally, we have seen that there are also hefty discounts that these hotel booking websites momentarily pass on to Tripadvisor for booking.
Some momentary offers are currently on for non-seasonal travels and hotel bookings. So, its time not to miss the opportunity. Go to Tripadvisor website from this Deal link and view and book your hotel for further hefty discounts.
Comments/Feedback invited.
Last updated: June 24, 2015 at 12:01 pm