How to file consumer case against builder on your own
We have previously given few leads related to lawyers you can approach for filing consumer case.
The senior lawyers are unfortunately highly paid and suggested if you have group of buyers who can bear the cost.
But, for some reason, if you are not a group, you may have to very well apply in individual capacity at district or state consumer forum depending upon your eligibility.
So, today we discuss the process to file consumer case against builder on your own: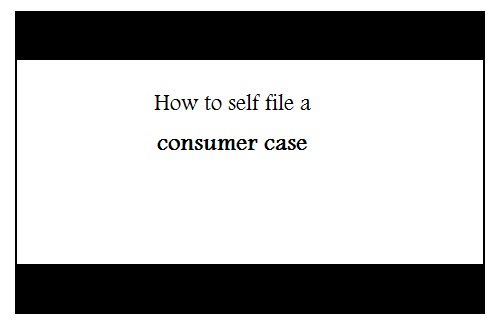 The process involves writing an application to the Honorable Court, Consumer Protection Forum, [District], Ward No. [] This application will be a 2-3 page application with prayer of the complainant. This includes The history of transaction with builder, the concerns and your expectations from the court.
The history would include information of when the said property was bought, when was an agreement signed, how many payments have been made.
The concerns would include explanation of what was promised and what has not been given or delayed or not in line with the originally communicated specs.
The expectations would include your demand for damages and compensations for mental harassment and stress meted out to you by the builder.
You need to have four copies of the application along with the required documents to be enclosed. 3 copies of which are submitted to the judge bench and 1 to the respondent.
We are attaching an actual consumer case complaint that was submitted in year 2013 and the complainant successfully won the same in district court after around 1.5 years.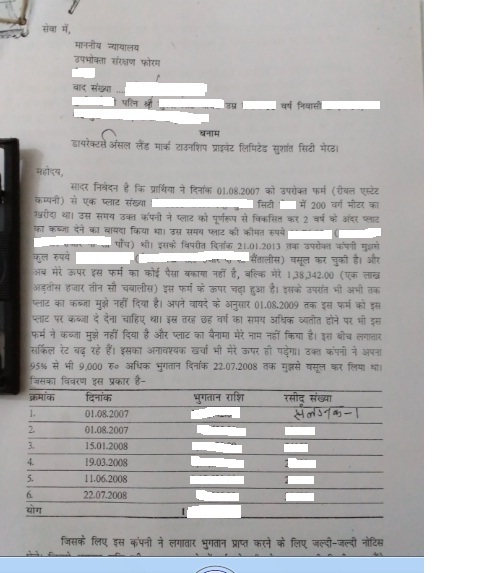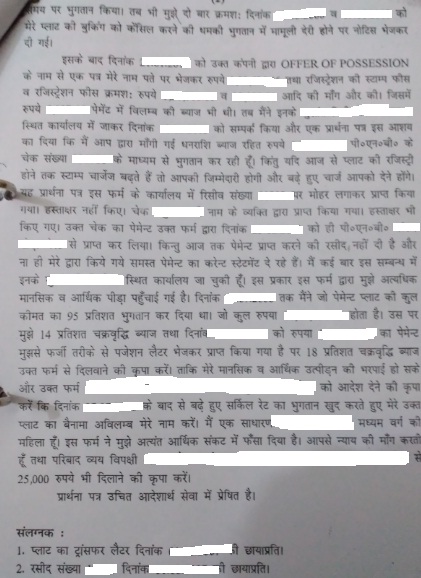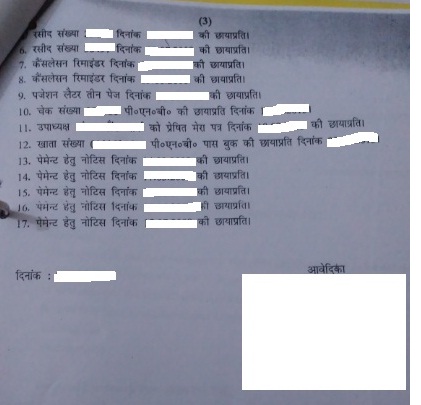 No lawyer was required for the said case which was successfully awarded to the consumer. Builder was asked to give possession with 12% interest on delay or alternatively return entire amount at 18% interest.
When you submit to consumer protection forum, a date for hearing is given. Generally, builder which is respondent in this case is given 2 to 3 months to respond.
The judge would then study the complaint and the response and would then call for second hearing. Here, you may opt for a lawyer if required.
But, this can very well be fought individually since even if you lose, you can appeal to state consumer forum.
Read out the article on fool proof way to win consumer case before you opt for consumer case.
Hope this helps.
Comments/Feedback invited.
Last updated: June 24, 2015 at 20:07 pm