LG LED TV 551A (32LB551A) review – One of the best HD Ready LED TV in India
There is plethora of options in market under non-smart HD ready LED TV segment ranging from 16k to 30k.
While almost all have USB and multi-HDMI port option, below are seen as few additional features one should look for while buying:
• Humidity and Heat control
• Good quality panel
• Warranty period
Panasonic and LG have some good options under 25K with IPS panel and with all round protection that includes humidity and heat control. But, given the service standing of LG in Indian market, LG looks a much better option in comparison to Panasonic.
In this segment, LG has 530A, 550A and 551A models. All these models come with Flexi mount that makes rotating TV an easy task.
While 550A is almost phased out, 530A and 551A are selling well in the market.
551A has an additional feature of metallic design over 530A that goes in its favor.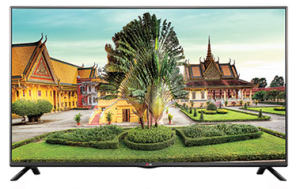 LG is currently providing an additional 1 year warranty and 6 months insurance through brick and mortar shops.
Also, please bear in mind that e-commerce websites are still in consultation with LG (and other big names like Samsung) for providing services to products sold through their forum which the firm refused to do so in a public communication in October first week .
The model (551A) is an excellent choice for people looking for LED TV which is HD Ready. Below are some of its features:
Metallic Design
Built in Games (2)
Regional Language options
IPS Panel
All round protection – Summer heat, humidity protection
Slim Depth design
Triple XD design for better color, contrast and clarity
USB movie
Flexi mount
For more details, you may follow the link by clicking here.
Feedback/comments invited.
Last updated: October 15, 2014 at 11:23 am