Havelock island @ Andaman Nicobar – Home to best beach in Asia
Can you believe it?
The best beach in Asia was once attributed to this island in India and not Maldives.
Infact, I have people  who traveled to Mauritius, Maldives and Havelock telling me that they found Havelock much better in comparison.
This island in Andaman and Nicobar is host to one of world's famous beaches viz. Kala Patthar and Radhanagar Beach.
Radhanagar beach was awarded the best beach award in Asia 10 years back.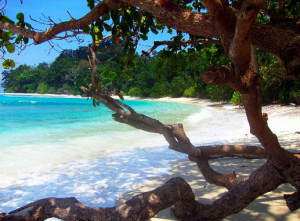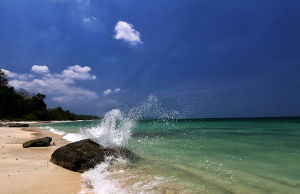 This still happens to be one of the most breathtaking beaches in Asia.
The environ here is awe inspiring and completely unlike Goa.
The island beaches have the cleanest stretch of water on white sand beach ever seen.
You can sun bath besides the beach for hours.
The lush green forests in the background and the clear sky make way for a perfect set up for couples.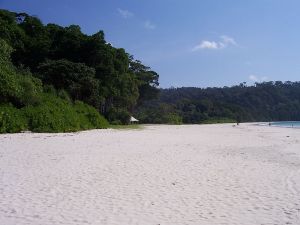 With such a clean beach on offer, you can be rest assured of a bare footed guilt free stay at the beach.
Crime rate here is said to be almost negligible making it a perfect place for a peaceful stay.
Some beautiful resorts near the beaches like 'Island vinnies' and 'Barefoot' are an icing on the cake.
Just make sure you are nice to the sparse tribal population who are more than happy with food items being offered on demand.
Last updated: October 14, 2014 at 15:39 pm