3C's director releases letter to calm residents fear of earthquake
3C director has issued a letter explaining reasons for potential impact of earthquake on residential buildings of their project viz. Boulevard and Panache.
This comes in light of increasing anxiety levels among the residents of its flagship Noida projects.
Excerpt of the letter: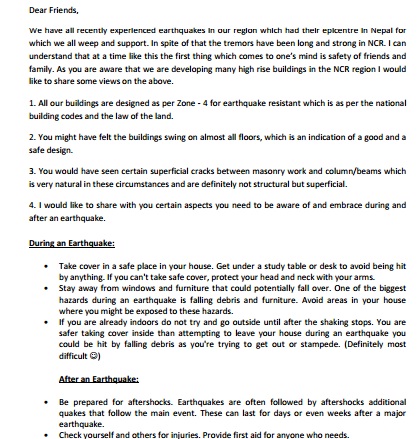 The letter has also been hosted at the 3C website at:
http://www.the3c.in/pdf/Letter-from-Director.pdf
Comments/Feedback invited.
Last updated: May 29, 2015 at 17:23 pm