Full proof way to ensure consumer case victory against builder
We have discussed previously how Consumer case option has evolved as a significant means to counter builder's illegal practices in recent times.
People have bestowed high hopes on this option and rightly so since this is the relatively swiftest and the easiest way out to seek compensation for harassment and stress they have been through.
However, there are certain things to keep in mind to ensure success as results overall are a little disturbing.
We have analyzed the previous successful and unsuccessful judgments from National and Haryana/UP state consumer court to come up with this full proof list: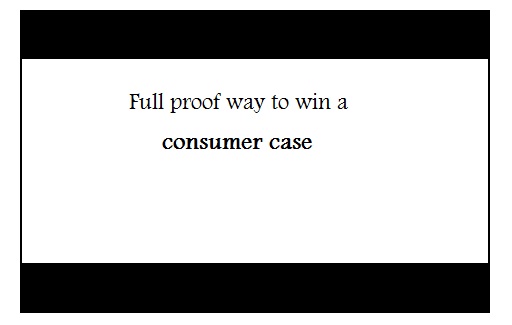 1) Ensure you can prove that you have bought this property for end use.
A job nearby or a child studying nearby will only strengthen your case.
2) Pay installments to builder on time and keep all your communications related to reason for payment delay (e.g. delay from bank, construction status not in sync with installment milestone) in written form like email or registered post.
3) Keep written evidences for all communications with builder seeking construction status, possession delay penalty, quality issues or any other conflicts. Communications could be in form of email or registered post.
4) Hire a decent lawyer. While this may not be significant for district court, it is definitely critical for national consumer court where same set of senior lawyers are seen to win multiple cases. You may look at the list of lawyers/advocates who have won similar cases. For those complainants who are unfortunately not part of a bigger group, cases can be filed in district/state court on an individual basis, process for which will be described in subsequent post(s).
The above shall be a full proof way to ensure consumer case victory.
Hope it helps.
Comments/Feedback invited.
Last updated: June 20, 2015 at 22:45 pm