Why I find Jaipur overhyped
Having seen the likes of Udaipur and Jodhpur in Rajasthan, we were thrilled to traverse through the princely destination in the desert state.
Since Jaipur is at a pretty approachable distance from Delhi, we opted to travel by our own car.
The travel was smooth and we had a brief stop at Kings Restaurant which has ample parking space and perfect for the much needed break.
We also tried the toothsome kulfi just next to the parking.
After 4 hours of drive, we infiltrated the Jaipur periphery.
This is when my ordeal began. Reaching the hotel in center of the city from city outskirts was traumatic. The traffic is torturous and mismanaged.
The traffic lights are at less than 7 feet height at some junctions. So, if you have a truck or a tall van passing just in front of you, you would most likely miss the signal.
The resort/hotel (Rajputana) itself boasts of a lovely ambience and is an Oasis in midst of a crowded city.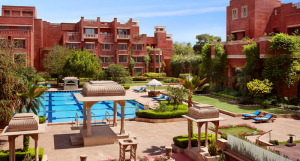 I was so exhausted that I opted to stay within the hotel for the first day. The day was well spent within hotel boundaries.
Next day afternoon, we had food at Rawat Sweets which is at a mile from the hotel. Their Kachori is extremely famous and rightly so we found it mouthwatering.
After the sumptuous food, we hit the roads to Amer fort which is in city outskirts. The fort sits atop a forested hill overlooking a lake. The fort is grand, inspiring and a symbol of artistic seamless fusion of dynasties. Big gates, canopies and massive walls sprawling in all directions are majestic to watch.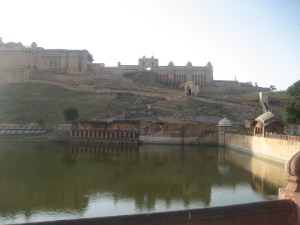 Next on cards was Hawa Mahal which we found just passable perhaps more so because of having visited Amer previously.
Next day, we went to the other side of city to Chokhi Dhani. The place has an excellent country side experience to offer.
The set up is mesmerizing and gives plenty of options for local artifact shopping.
Things to do here include elephant ride, watching tricks and puppet show with not to miss delicious Marwari dinner at their restaurant.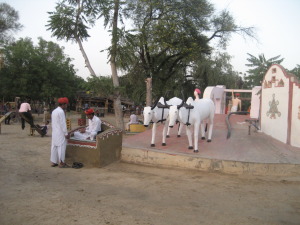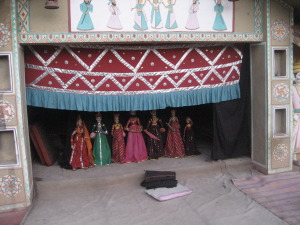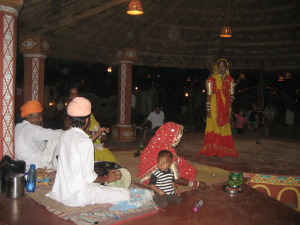 With the exception of these couple of attractions, I didn't find much to the place.
The population in the city has blown out of proportion with time and it is perhaps a better idea to stay in outskirts like Kookas which provide excellent accommodation options.
Last updated: October 14, 2014 at 15:41 pm