Hot air ballooning / safari at Jaipur
Sorry friends, this is one of those things we haven't experienced ourselves.
But the sight of it while we were visiting Amer fort was enough to generate curiosity in my mind.
I have researched through it for quite a while and would suggest anyone with deep pockets to give it a try.
The balloon safari is a perfect way to romance through the sky above the desert.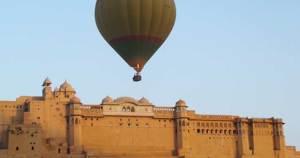 Those who experienced have been all praise for the magnificent flight and great hospitality from the management viz. Sky Waltz Balloon Safari.
The flight takes one through the magnificent Amer fort, skimming above the rooftops of country side and the wildlife park.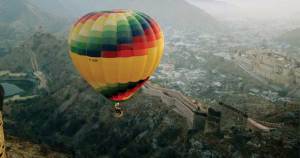 The silent drift through the hills and the valley is considered by many to be the most memorable experience ever and one would certainly find himself/herself flying.
The flight goes on for an hour at a maximum height of 5000 feet. The gentle float with the wind is regarded as an extremely tranquil experience.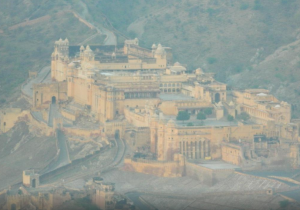 As a complimentary service, the management provides pick and drop from ones hotels.
Refreshment is also served just prior to the balloon inflation/launching, which in itself is a exhilarating sight.
This adventure comes at a cost though.  They charge 7.5K for a person and around 6K for a child. Children below 5 years old are not allowed to board.
From whatever I have learnt, this definitely is the recommended thing to do @ Jaipur. It's bound to offer views and thrill never experienced before.
Comments/feedback invited.
Last updated: September 24, 2014 at 4:39 am