Dear Administration of schools in Delhi NCR, Go4Reviews is considered one of the most genuine resource for seeking reviews of top schools in Noida, Greater Noida, Ghaziabad, Gurgaon and Faridabad regions. We rank among the top of Google search results for school feedback in these regions. Go4Reviews receives around 1 lac views (on school education related articles) and 5k monthly inquiries for schools in Delhi NCR due to its credible background in providing the right and unparalleled information.
Go4Reviews is working on a fresh survey of schools in these regions to come up with the list of best schools and list of schools that are catching up there fast. It is your chance to get noticed. Tell parents about where you stand today, why you feel you are unique and what plans you have in store for generations to come.
About Go4Reviews survey:
Go4Reviews conducts an independent survey of schools based on social analytics (tool from SchoolBrainer.com), desk, perceptual and school responses. Parents feedback is sought as part of perceptual survey while various inputs like results, social insights  are used as inputs to desk survey.
Go4Reviews reserves its right to include a school in the list on the basis of desk and perceptual survey in absence of school responses.
If you are interested in showcasing yourselves, please follow this path to download our survey form. The filled in form has to be sent back to us at support@go4reviews.in no later than 31st July, 2017.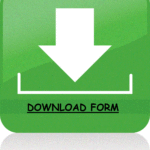 Last updated: August 3, 2017 at 12:42 pm