DM of Noida and Gurgaon ban usage of DG temporarily
In light of alarming levels of air pollution inDelhi NCR, District magistrate (DM) of Noida and Gurgaon have banned use of DG sets for coming week and next 2 weeks respectively.
DM of Noida has also directed the electricity department to ensure electricity availability for essential services throughout this period.
This poses a big question to those residential societies that do not have direct electricity connection and solely depend on DG sets for their needs.
DM of Noida has also directed school authorities to declare holiday for 2 days till Tuesday for nursery to 2nd class. Children from 3rd class onwards will have their class from 9 am to 1 pm. DM of 2 towns have directed school to stop all outdoor activities till current prevalent situation persists. DM of Ghaziabad has given directions to schools similar to Noida.
DM of Noida has also directed construction works leading to air pollution to be halted for 7 days.
Complete order copy from DM Noida is given below: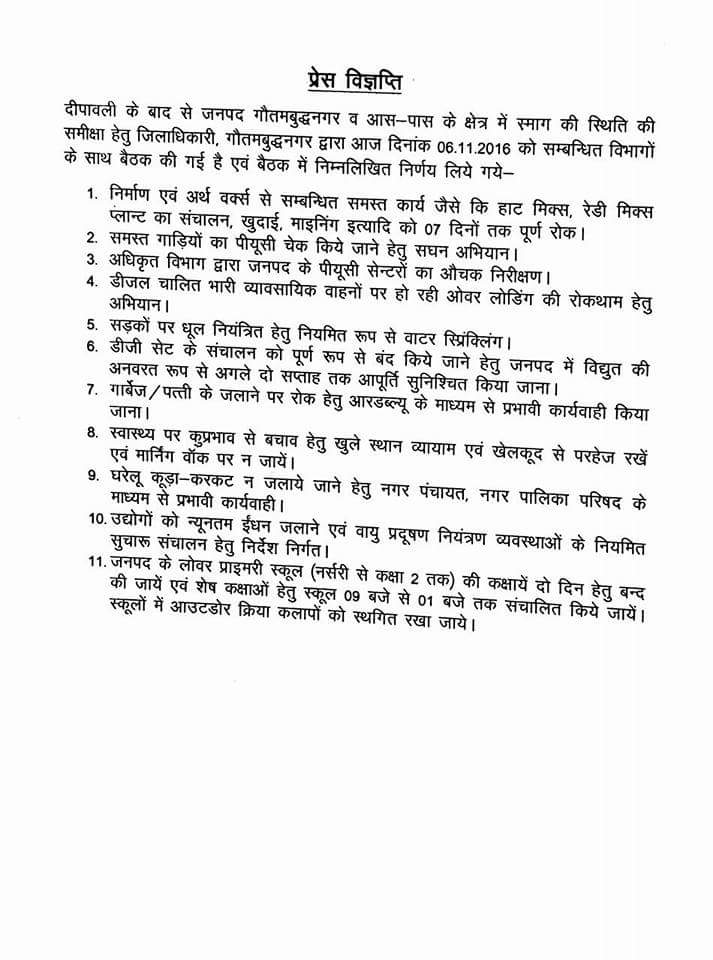 Last updated: November 7, 2016 at 11:11 am