Demonetization – Existing Buyers to bear the immediate brunt
The effect of demonetization on real estate has become a matter of debate. Some feel that the ban on higher value old currency will lead to prices crashing apparently due to the logic that black money dominates real estate transactions. Others feel that due to interest rate correction, real estate will see a slow yet steady upward trend especially for fresh transactions. But the immediate effects are rather disappointing for the existing buyers.
With less cash in hand, contractors are unable to provide daily wages to the laborers. Laborers are returning to their native creating a dearth of unskilled labor already.  While the exact outflow of labourers is not known, the impact is being felt in multiple quarters. The construction activities as a result are slowing down. In Noida/Greater Noida for example, based on our research of around 20 projects in Noida extension and 10 projects in 168/15x, more than 60% under-construction projects have halted unskilled labor intensive work. Since this could potentially qualify as unforeseen circumstances, builders shall be able to absolve themselves of the delay during this period.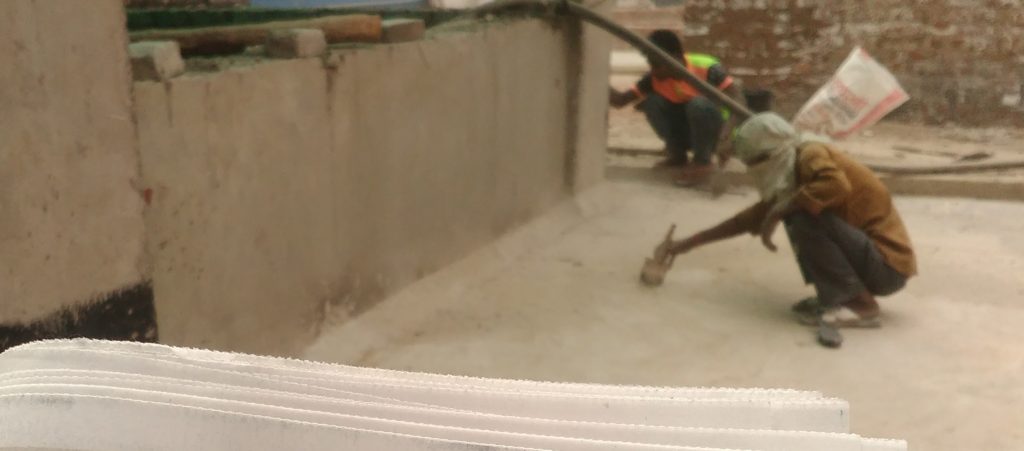 While labor availability is one apparent problem at hand, the other is the liquidity available with the builder itself. Contracts with private contractors and other construction agencies and government approvals, both are getting impacted due to evident dependency on cash transactions. This is bound to further delay delivery for buyers.
While the note ban is impacting under-construction projects, it is already learnt to impact those residing in builder projects as well. Maintenance agencies and security agencies have issues paying off their staff with cash and as a result, news of house keeping/maintenance/security staff not turning up is also common. The daily wagers are also lining up to seek exchange which is further leading to some let up in facilities.
While there are some immediate issues for buyers/residents, things are expected to improve by end of next month by when Government is claiming to restore normalcy.
Last updated: November 21, 2016 at 13:02 pm