No increase in circle rates for Group Housing in Noida this year
The long awaited outcome of circle rate revision survey by district revenue and registry department is finally made public. As per the stamp and registry department, there is no hike of circle rates for Group housing and commercial property this year. The residential plotted developments though will see some rise in circle rates. The same shall be applicable from 1st August. Objections in this regards shall be accepted till 25th July.
Below is the revised circle rates for plotted residential property (Source: Dainik Jagran)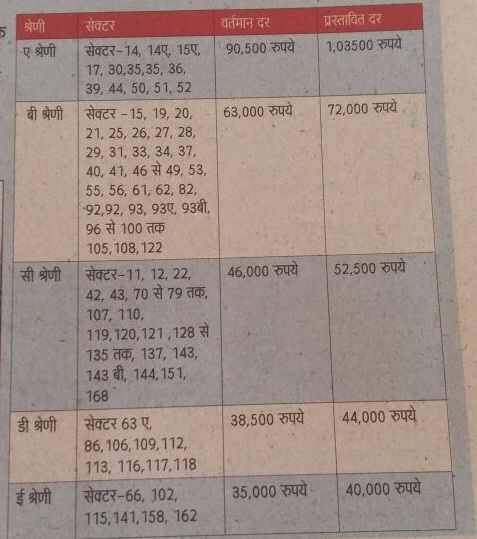 This however reaffirms the fact that sector categories have been modified based on assumed development pursued in last couple of years. Some sectors (for those whose category has changed) as a result may have modified circle rate even for Group housing.
Buyers though in general are unhappy about the circle rates remaining static. Many feel that circle rates ought to be reduced like has been done in Gurgaon to bring it in sync with the deteriorating real estate prices in the region.
Related read: http://go4reviews.in/2016/06/noida-authority-recategorizes-sector-categories-check-the-likely-impact-on-registry-cost/
Share your thoughts.
Last updated: July 21, 2016 at 7:58 am