Now search for near real time details of builder's land title on Greater Noida Authority website
Greater Noida Authority had previously uploaded approval and sanctioned plan details for various group housing projects in Greater Noida at Builders / Group Housing Project Layout Plans & Sanction Letters
However, the number of builders covered under this are few in comparison to number of under-construction projects in progress. As a result, even during the last quarter, the authority received around 100 RTIs just to confirm the land title for a group housing project.
Propelled by surge in such inquiries, Authority has come up with a way to allow citizens to search for land title on near real time basis. Prospective buyers can search for a land title for group housing project at:
Greater Noida Authority Search Allotment
User needs to go to Builder scheme tab and under applicant name, enter the builder name. Select the Contains checkbox on the right of it. Details of the land alloted to the builder in the region would be displayed as seen below.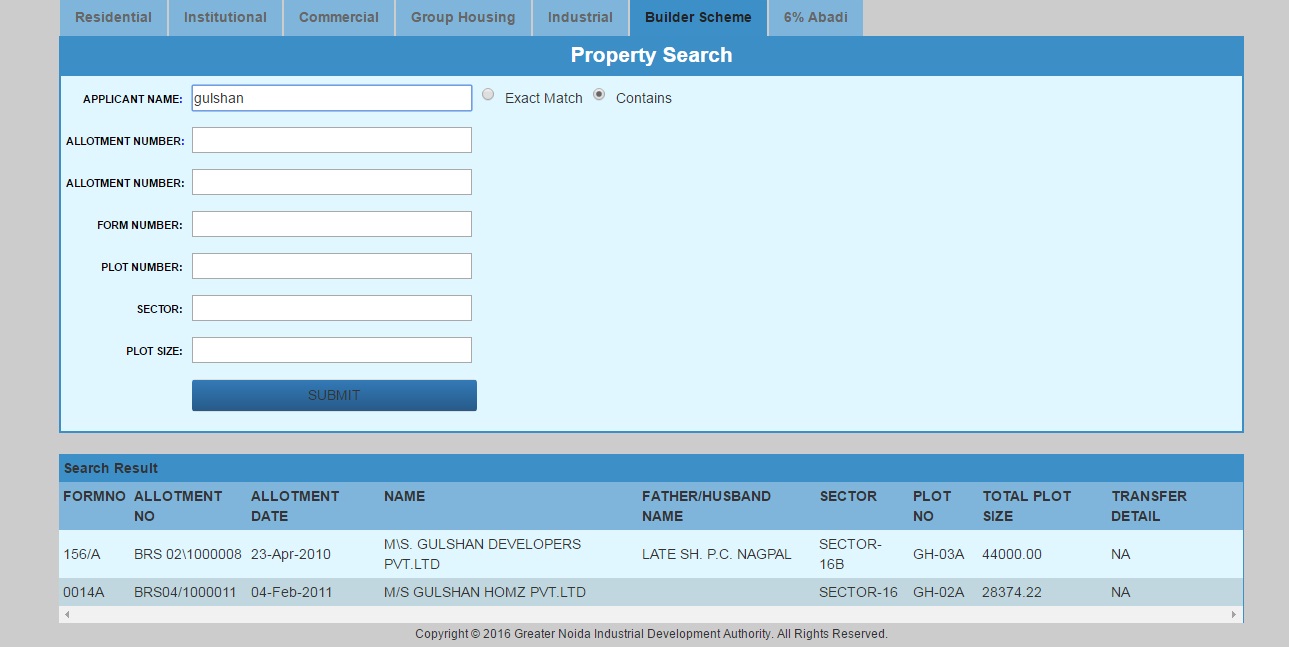 Comments/Feedback invited.
Last updated: June 15, 2016 at 19:27 pm