Why builders don't share occupancy certificate
After the  stay on approvals has been lifted from projects falling in NGT region, quite a many of them have received occupancy certificate. However, for most of them, builders are not sharing a copy of occupancy certificate with buyers. What could be stopping them from doing so?
To understand the same, lets see how a typical occupancy certificate looks like: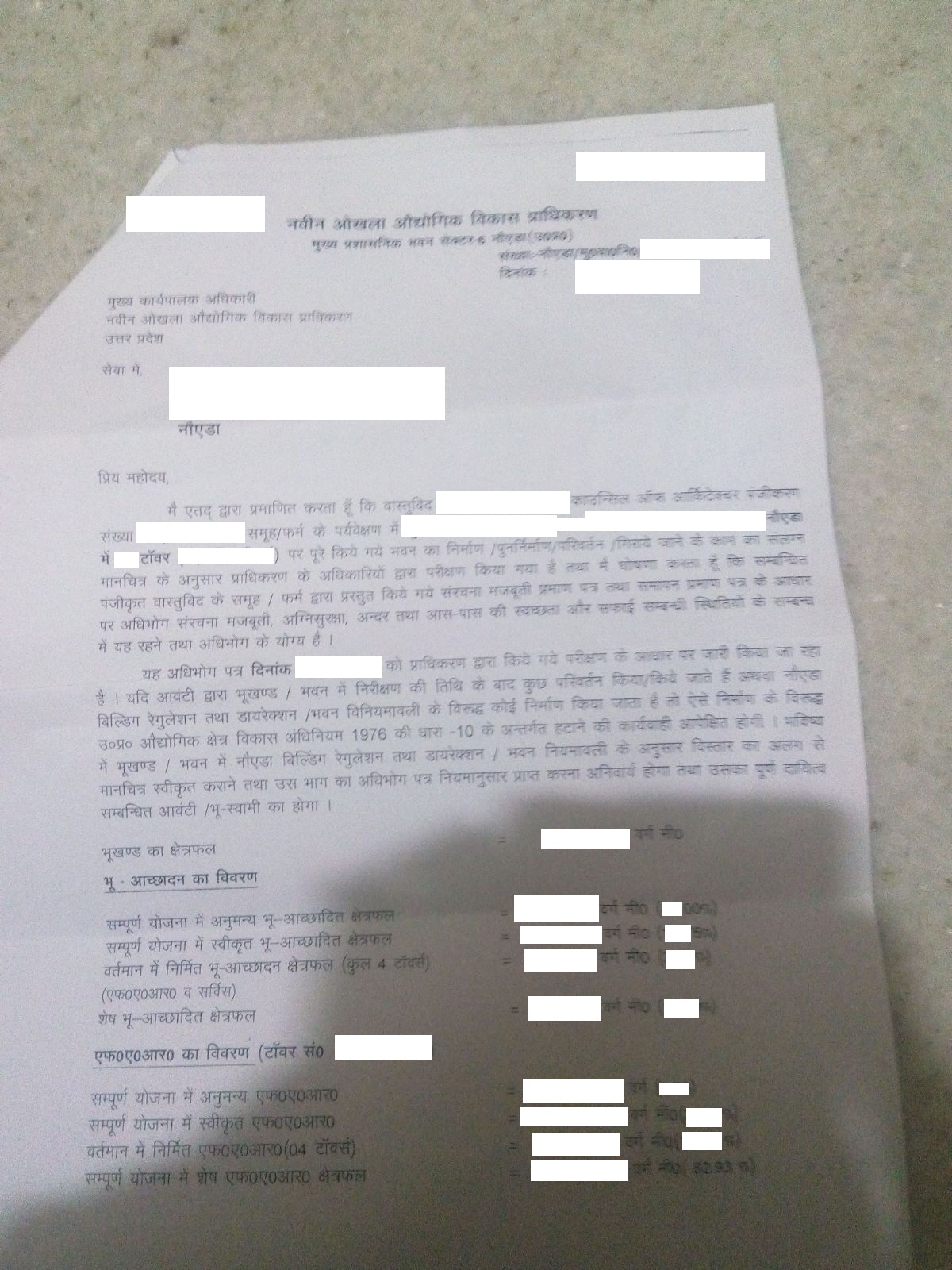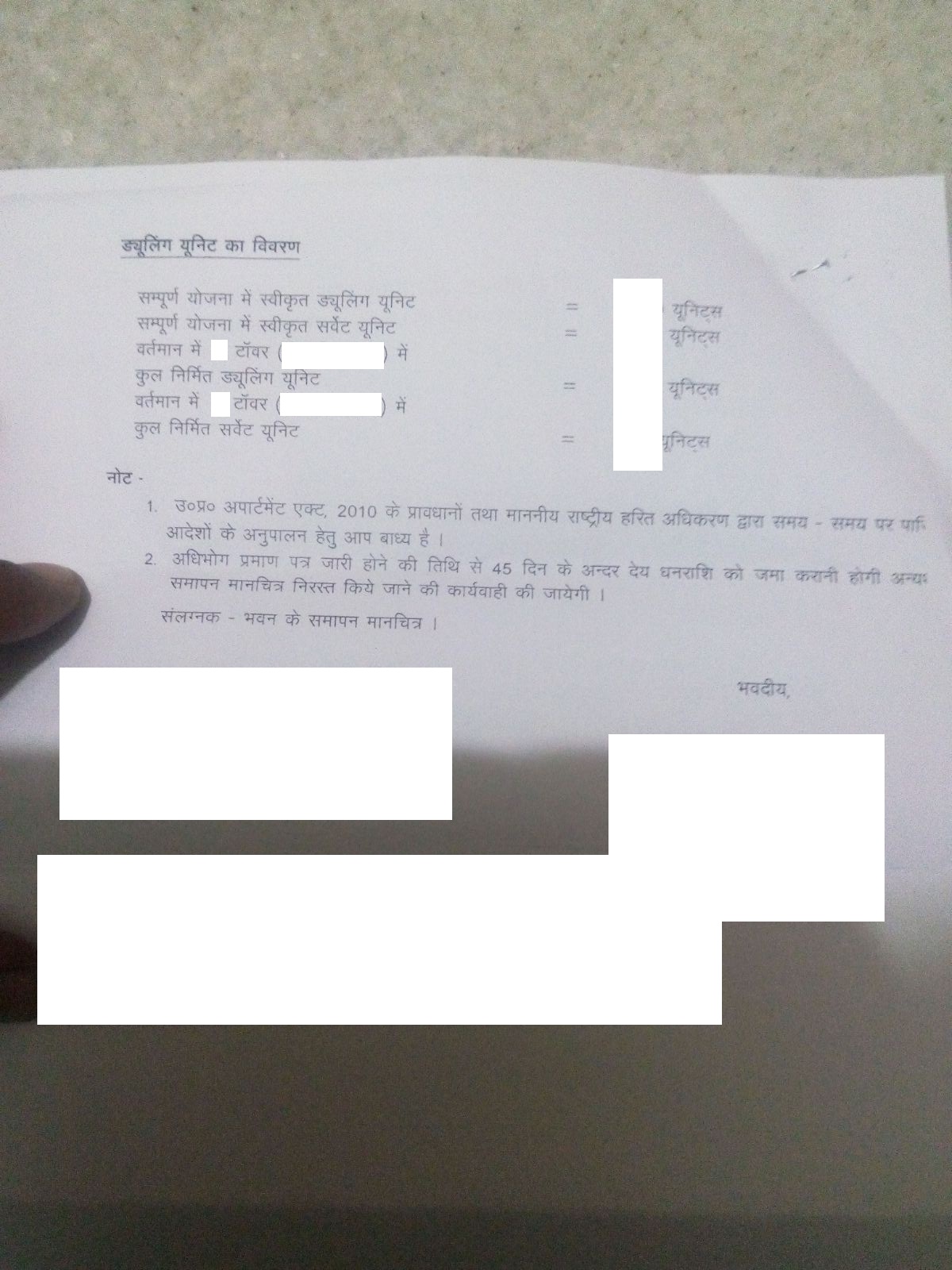 As many of us would have seen already by looking at the OC sample, there are 2 important reasons why builders don't share a copy with the buyers:
OC has details about approved  plan with towers and their permitted and approved FAR coverage. This goes as a vital proof for buyers to contest with the builder in future.
OC puts a strict deadline of 45 days for builders to pay their dues or else actions not limited to nullifying the OC may be taken. Clearly, OC is not the end of trouble for buyers if builder doesn't end up paying.
Since the builder are quite wary of the above, it  is not difficult to digest that they don't prefer sharing the copy of occupancy certificate with buyers.
With the power of RTI though, it is now possible to get a copy of the same. See how to file a RTI at Noida Authority.
Comments/Feedback invited.
Last updated: September 24, 2015 at 23:25 pm