Resale rates for Dwarka expressway and Gurgaon's upcoming sector projects
This is a known fact that Resale transactions have dropped in entire Delhi NCR region.
A real estate broker agency has shared consolidated resale rates for a list of projects in Dwarka expressway/Gurgaon that we would like to share here as it is. Since these rates are as published by broker, one shall expect a variation of -5%.
We have removed any reference to the broker agency but the list is with all due credit to them.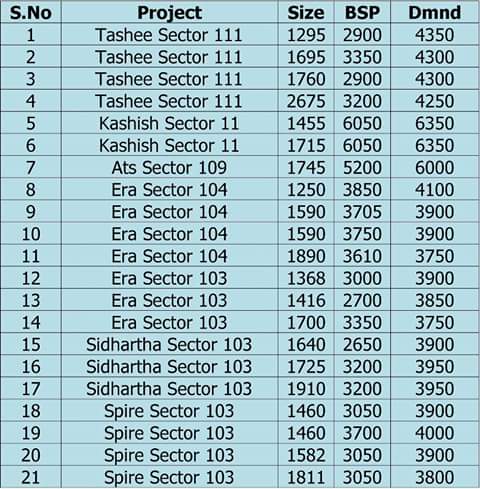 Please note that list does not talk of each and every project in Dwarka expressway/Gurgaon but is a fair indicator of where the resale rates are heading during weakening market sentiments.
Comments/Feedback invited.
Last updated: August 21, 2015 at 9:15 am