Rain exposes false claims of quality product by many builders
Incessant rains that struck the city over the weekend have torn open the tall claims of builders about the quality of their product.
Buyers/Owners in almost every second project in Noida/Greater Noida region for instance, complaint of damage caused to their property due to rains.
Most of the complaints were related to seepage, water-logging in common area/corridors, drainage overflow, water leakage in basement.
It appeared as if no single project was spared. Even the best like ATS, Jaypee projects had their share of dreadful experiences due to rains, clearly indicating the degrading standards of quality all around.
We report the after effects of the rains in the region with some dreadful pics of projects after rains:
1) Basements in many recently delivered projects were submerged with water as water leaked through to them.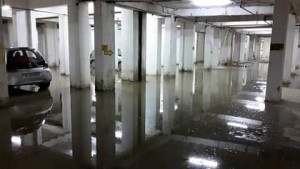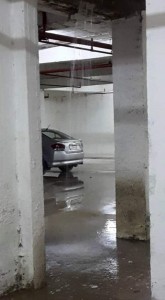 2)  Heavy seepage reported from a number of projects. Cause ranged from insufficient grouting to untested leaking pipes to poor design.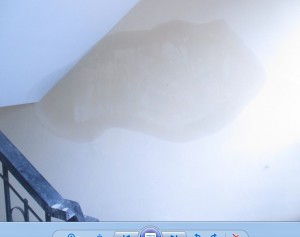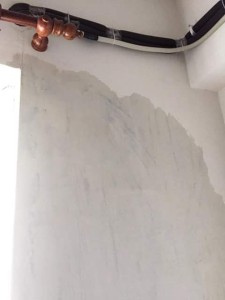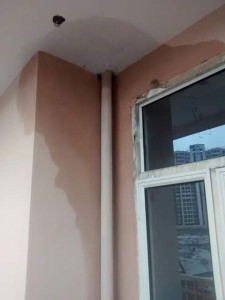 The impact was huge. Even tiles couldn't hide the seepage behind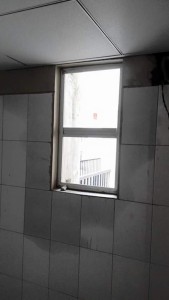 3) Top floors were biggest sufferers. Cracks reported on roof from some projects.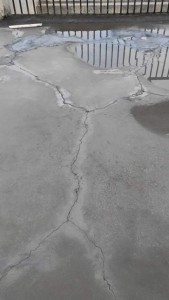 4) Even builder developed villas were not spared. All developed villa projects had issues.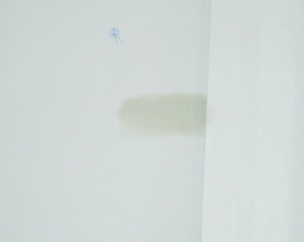 Finally, before we wind up, we list down few of the procedures that owners/buyers shall ensure are followed in their project(s) for an effective resistance to rains:
1) Ensure grouting is done properly before monsoons in your flat (especially the projections, balconies, corridors and roof).
2) Ensure maintenance performs rigorous testing for drainage before the arrival of monsoon.
3) Check that there is no leakage in drainage pipes in balconies.
4) Unnecessary water entry points should be checked. For example, open corridors shall have slanted shades.
5) Basement ramp entry shall be covered and all leakage points to basement shall be sealed well in advance.
Comments/Feedback invited.
Last updated: July 13, 2015 at 17:15 pm