Logix Blossom Greens Review
Logix came into residential foray with Logix blosssom county in 2010 beginning. It soon followed it up with another launch in Logix blossom greens in sector 143 Noida. While the layout of blossom greens is slightly inferior when compared to county, it is still better than many other projects around it. With buyers still awaiting possession which does not seem nearing, this project has hurt the general sentiments real estate pundits had of it.
Lets look at its Pros and Cons:
Pros:
1) Good site layout: The site layout is similar to Logix county on some aspects like the huge central space. However, with more numbers of flats in total and more number of small size of flats, this is not as good as County.
2) Good flat layout: The layouts of flats are good. Sufficient balconies would add to the value of flats. Park facing flats are preferred.
3) Decent location: With metro slated to reach by 2018, this location will be accessible. Victory crossroad project near it is nearing possession and with Ozone SEZ and other upcoming institutional zones nearby, it will be a fairly decent location 3 years from now.
4) Construction quality structure: Structure has been done well with good contractors applied.
Cons:
1) Very slow construction: The construction was supposed to be completed by 2013 end but it is lagging behind by far. Possession may happen by 2016 mid at best and that too if Logix boosts up its labor count.
2) Logix mess: Logix appears to be in deep financial mess. Even after 1.5 months of getting OC for county, registry has not begun indicating non-payment of dues. Hence, the risk of construction slowing further would always loom.
3) Competition in same sector: With better quality projects like Gulshan and SAHA (expected), this is sure going to face stiff competition in the region.
4) Construction quality finishing: Finishing work is in progress in few towers and the same is at best average.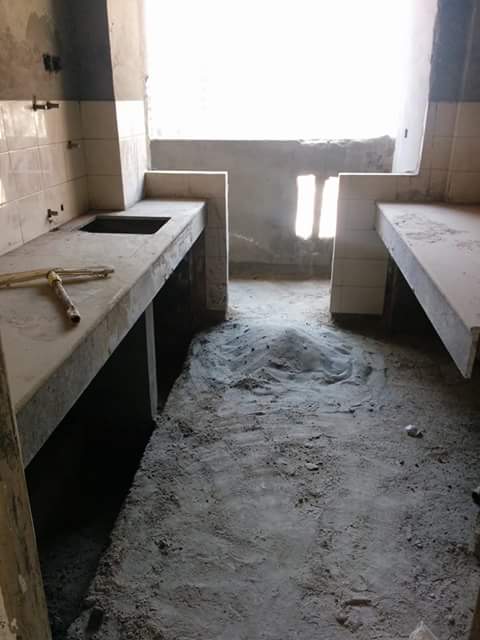 Our take:
Rental meter: 7/10
Investment – Short Term meter (Resale Potential): 6/10
Investment – Long Term meter (Resale Potential): 7/10
End use meter: 6/10
Last updated: April 6, 2017 at 13:32 pm