Final Demand letters by builders – Noida region
We have received requests for sample final demand letters by builders in Noida region.
Although we don't have demand letters for all recently delivered projects, we would try to share final demand letters for few of Noida projects for reference.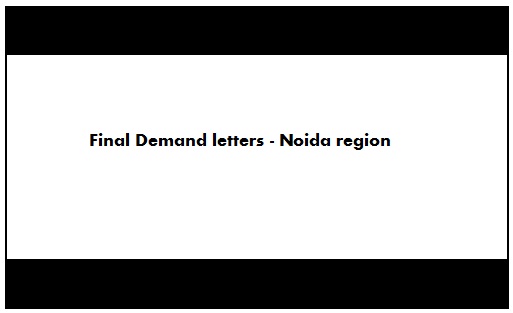 Most of these final demand letters were raised in year 2015 only. We are sure it would help you identify where your builder is overcharging you so that you can negotiate.
Prateek Wisteria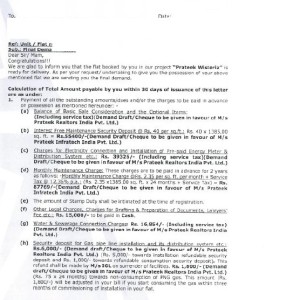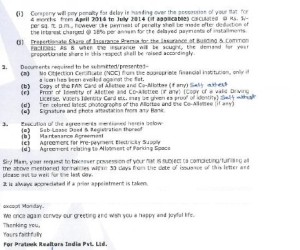 Gulshan Vivante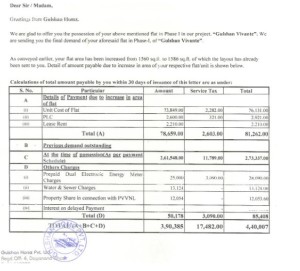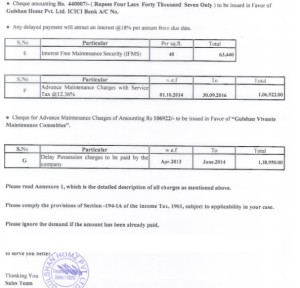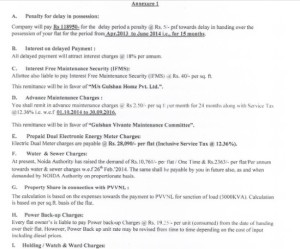 Paras Tierea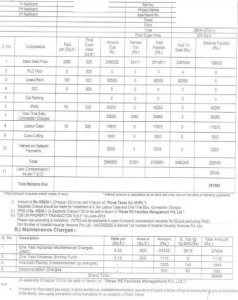 Exotica Fresco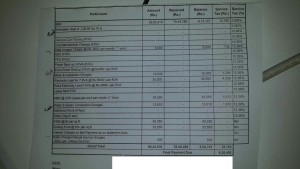 Today homes Ridge Residency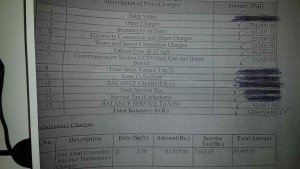 Jaypee Kosmos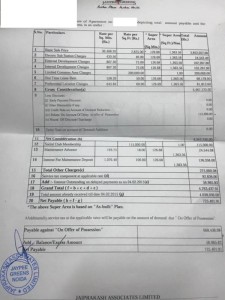 Supertech Capetown

Please share our address with your friends if you feel it was of some help to you.
Disclaimer: Care has been taken to ensure privacy while sharing demand letters. However, if you come across any such revealed data, request to please inform us. Thanks.
Hope it helps.
Comments/Feedback invited.
Last updated: July 16, 2015 at 17:00 pm