Consumer case – do not hold back for long
We have previously discussed about independent consumer case filing against a builder, associated required documents and a fool proof success mantra for winning a consumer case. What however is not well known and often neglected is the timing of the consumer case.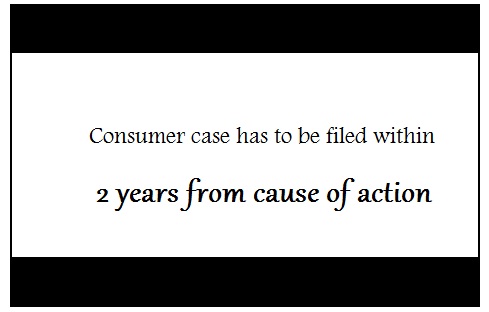 Timing of a consumer case is critical since as per the guidelines laid out for a consumer case, the "case has to be lodged within 2 years of cause of action". So, for instance, if you have been charged inappropriately or if you have not been issued a discount credit note that you were promised or if you are denied penalty on unreasonable grounds or if any other action of the builder has construed to harassment and stress (mental or financial), do not wait beyond 2 years from the point of distrust.
While delaying consumer forum action beyond 2 years may invite rejection in most cases, there have been exceptions especially in case of respondent being a private developer. If consumer can prove that the wait was genuine, the court has taken up the cause of consumer. However,  it has to be supported by proofs related to your continuous attempts to seek justice or refunds etc from the respondent (builders) during the period.
Comments/Feedback invited.
Last updated: July 2, 2015 at 17:47 pm