Circle rates for Group housing in Noida unlikely to increase this year?
A lot of speculation has been made with respect to circle rate increase for group housing in Noida. Given that July is the month when administration sits every year to decide the faith of revenue generation, circle rate deliberation is one of the key aspect covered. Like every year, the circle rate increase for group housing flats will be discussed this year as well.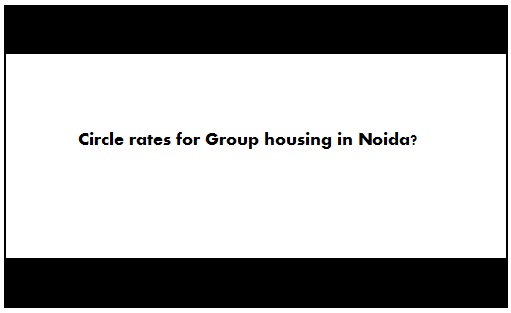 There were speculations that circle rate may increase in 2015 owing to planned development activities like metro in the region. Also, the UP government had indicated a substantial outflow of Noida revenues to eastern UP for carrying out development activities there.
However, if leads are to be believed, this year there might not be any hike in circle rates. This is due to the persistent sluggish realty sentiments in the region. A request from registrar office for reduction of other amenities surcharge from 25% to 20% has also been submitted to the Government. However, likelihood of that being approved is less. If however, the same gets approved, residents may save 10k to 25k on their stamp duty.
The notification if any in regards of circle rates will be made before 1st August 2015. Lets hope we don't get to expect the unexpected.
Also read: Current group housing circle rates in Noida
Disclaimer:  The assumption made above on circle rates  is based on certain sources from NA/registrar office. Go4Reviews shall in no way be held responsible for any financial loss caused to anyone due to this. Readers are advised to use their discretion.
Comments/Feedback invited.
Last updated: July 9, 2015 at 11:48 am