Deteriorating lift conditions in societies
After years of reluctance, High rises have found favor among the newer generations owing to the idea of less interference and better and seemingly peaceful (telescopic) views.
One of the obvious basic needs associated with higher floors is the lift. The lift operation and maintenance is critical for movement from/to at higher floors.
The deteriorating conditions of lifts in upcoming societies have however left a lot to be desired.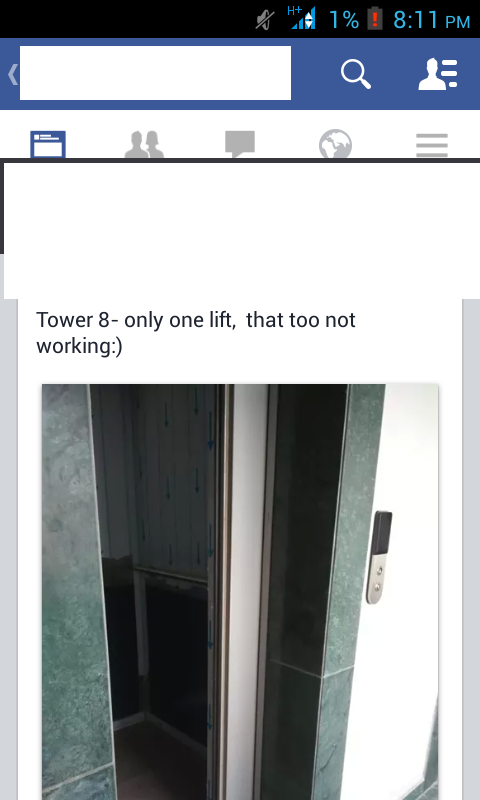 Instances of non-operating lifts in fully occupied societies is quite common.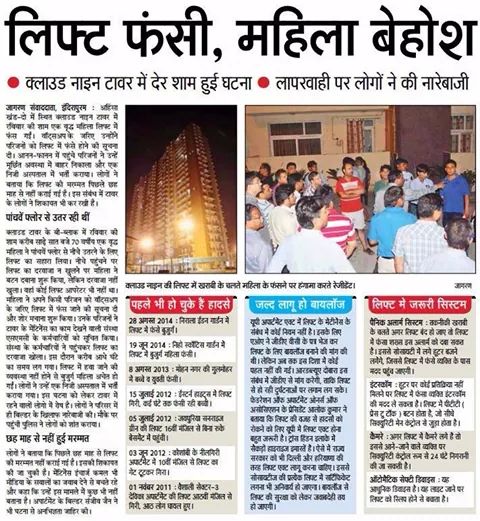 Also, there have been horrifying cases of lift falls and lift halts for long durations in even the best of the make lifts.
With builders compromising further on quality aspect these days, this is becoming more recurrent nowadays.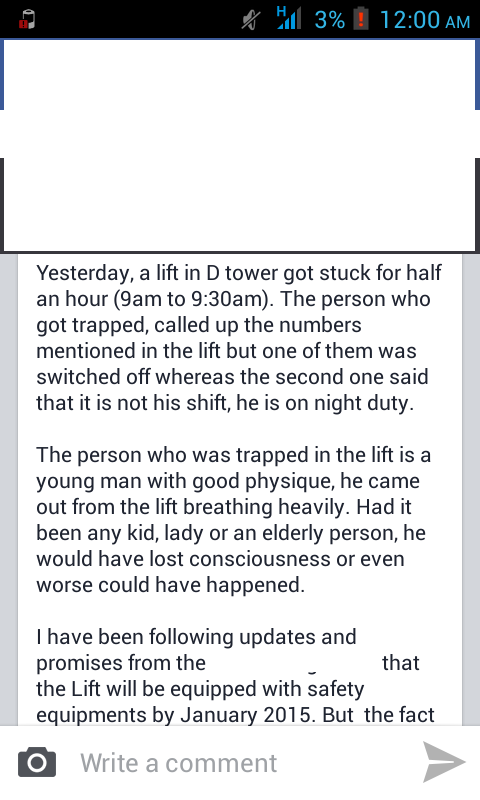 Taking this into consideration, we would like to advise our readers to choose a good builder with good maintenance track record in case you are looking for a higher floor. This would ensure there is no sore angle to your preference for height.
Comments/Feedback invited.
Last updated: April 10, 2015 at 21:40 pm