ABC – Potentially the first approaching retail setup in upcoming Noida expressway sectors
One thing that has clearly been missing at Noida expressway sectors is the presence of any retail and restaurant/food joint options whatsoever.
People currently have to rely on Eldeco sector 93 commercial space and sector 110 market for basic stuff.
While many people travel to GIP for any brick-mortar shopping, future might not be that harsh. With Festival city, JCWorld, OMG and other upcoming retail options, travelling this much for shopping could be a thing of past.
This would however take at least 4 to 5 years to take effect.
Till that happens, however small, Sandal Street @ Assotech Business Cresterra or ABC as it is better known as could be the only ray of hope. The work on single floor retail street (with around 20 odd retail spaces meant for fashion and food primarily) has already begun and the builder is promising possession of the same by year end.
It is believed (though unfounded) that some big stores and eating outlets have already leased property here (rightly so, builder is not selling the retail space taking note of previous mistakes of its fellow competitors in Greater Noida).
As an indication of the gravity of their efforts, Assotech had conducted a Holi Milan programme for its buyers and few organizations (with leasing potential) last weekend at the site itself.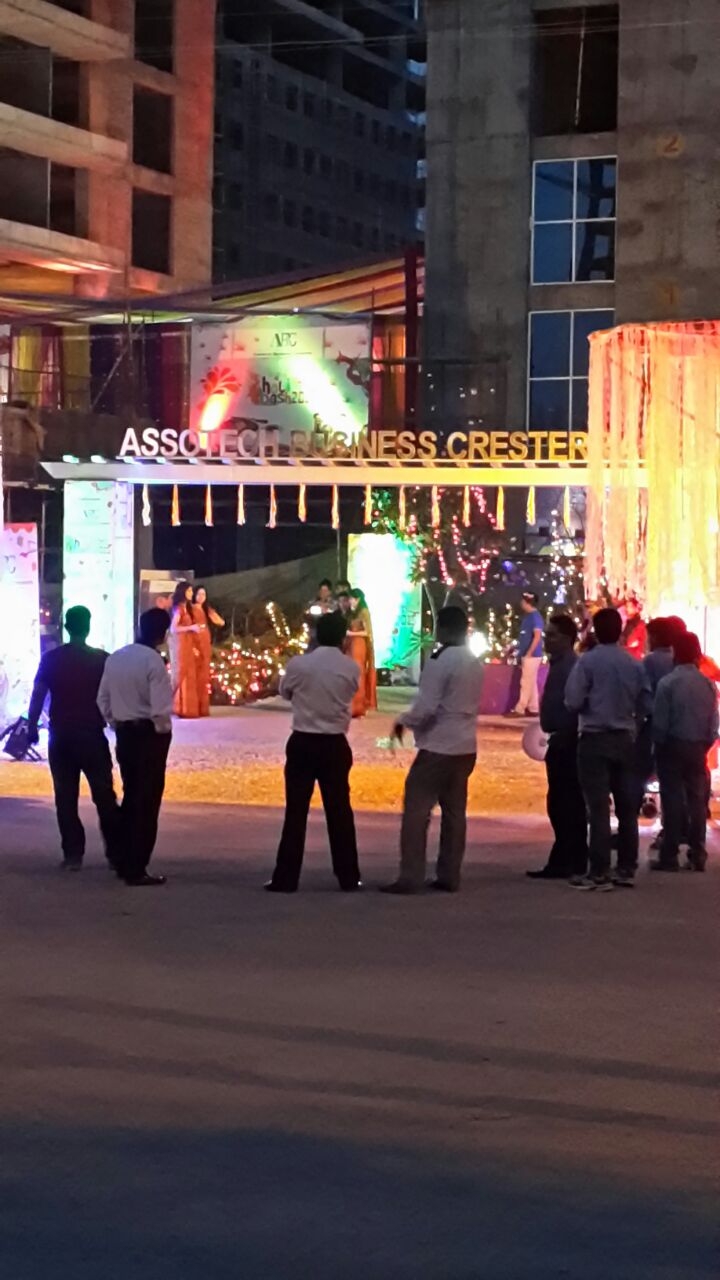 This ambitious project of Assotech contains retail, suites and office space and is already delayed by a year.
However, if the builder continues with the current pace of work, this could turn out to be a boon for around 5-10% population expected to move by year end.
Comments/Feedback invited.
Last updated: March 4, 2015 at 17:01 pm