Amrapali Sapphire Noida Review
One of the most strategically located project in Noida, this was launched more than 6 years back.
The possession of phase 1 was offered in 2013 by Amrapali raising expectations further north.
Lets discuss the pros and cons of the project:
Pros:
1) Located in sector 45 of Noida, this is closest to Delhi. With vast unitech plot next to it, this strategic location is going to be the driver for the project.
2) The builder has taken its critics by surprise by coming up with an architecture that gives a posh look to it. The same is however not all that true for inside of the flat.
3) Speed of construction is acceptable when compared to its competitors. Common area development for phase 1 has also gone well.
Cons:
1) Quality issues. The builder is infamous for quality issues in previous projects. The builder has done a better job here. The same is however still at best termed as average.
2) Maintenance issues. During Diwali this year, there were multiple dengue cases reported among occupants of phase 1. The cleanliness and other basic maintenance standards are not reported to be satisfactory.
3) Neighborhood. Village on a side of the plot is a dampener and unless well isolated, may dent resale in long term.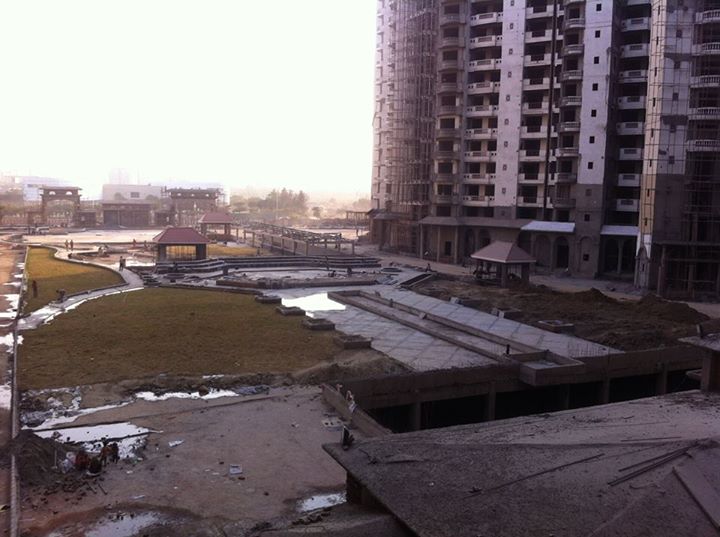 Our take:
Rental meter: 8/10
Investment – Short Term meter (Resale Potential): 8/10
Investment – Long Term meter (Resale Potential): 8/10
End use meter: 7/10
Comments/Feedback invited.
Last updated: April 6, 2017 at 13:26 pm