Ajnara Daffodil Noida Review
A better than average location and a disappointing site plan sums up this project. The first phase of the project has been offered for possession without the actual completion certificate and with no penalty adjusted.
Lets discuss the pros and cons of the project:
Pros:
1) The possession although delayed has finally been offered for few towers. The work on common area is going at a brisk pace.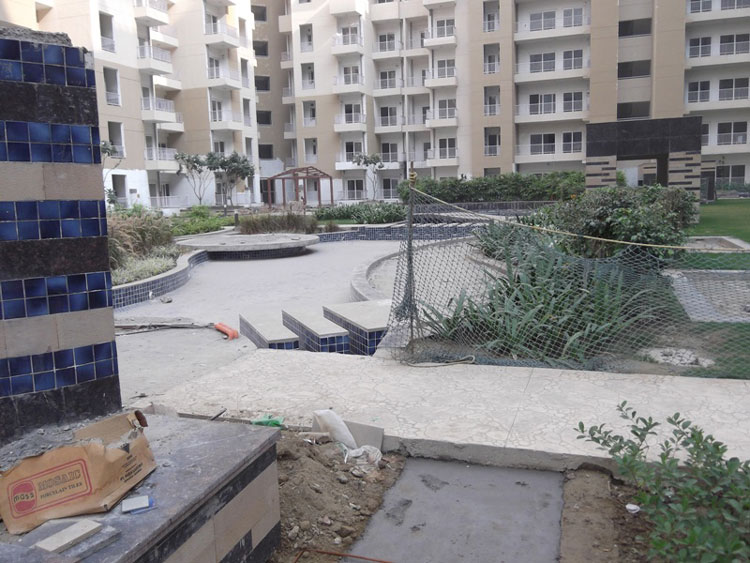 2) Construction quality is average. While the exteriors look good, the interior of flats have some reported problems like
uneven and brittle plaster at few places.
3) This is more livable on account of being just next to Paras Tierea and hence closer to main service road.
Cons:
1) Congested layout. This is one of the most congested project in sector 137. Cramped from two sides- By Gulshan Vivante
and Paras Tierea, only units facing park or e-way have some breathing space.
2) Like Vivante, this also falls in front of Metro route and hence a disturbance in distant future for many flats facing
e-way.
3) Like Vivante, drain next to it could hurt its prospects in future.
4) No penalty offered by the builder. Maintenance charges of 2.5 psf conveyed to the owners which is marginally on the higher side.
Our take:
Rental meter: 7/10
Investment – Short Term meter (Resale Potential): 7/10
Investment – Long Term meter (Resale Potential): 7/10
End use meter: 6/10
Last updated: April 6, 2017 at 13:29 pm