Paras Tierea Noida Reviews
Paras has turned many heads by its sheer pace of development and relatively acceptable customer orientation.  Not many would have expected at time of its launch that this would turn out to be the first project that would be delivered in the region given the group novice belonging to this industry.
Paras delivered first phase of the project starting early this year (2014) followed by more towers thereafter. Paras adjusted penalty for the marginal 3-4 months delay in offering possession which is rare in this industry. However, the customers didn't have a flawless enough possession experience marred by delay in inspection, delay in fixing issues before physical possession. Irrespective of this, around 200 families have already moved to their homes and around 500 are expected to move by/during April next year (2015).
We discuss below the Pros and Cons of this project for benefit of our beloved visitors:
Pros:
1) Good layout. The central park is huge ad-measuring 100 to 120 meters distance between facing towers.  The low rise facing main gate have a fantastic and neatly done park to their view. This is only next to Logix county on count of site plan.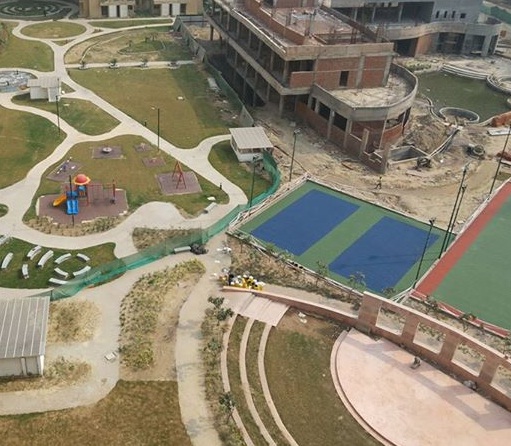 2) Great location. Undoubtedly, the best located in the sector, at the entry, this is next to Advant Navis building.
3) Common area development. The group has ensured that common areas like roads, parks, courts and shopping complex are development at equally significant pace thereby moving towards a self sufficient society.
4) Relatively acceptable customer centric team. Compared to other groups, the builder has ensured their buyers are not the worst affected. The builder paid the penalty and also gave possession on time.
5) Registration process is well managed by the group.
6) Autos (3 or 4 in number) stand outside the project till 8 pm in the night. Hence, there are options if not travelling by private vehicle (owners are requested to pay due prudence however).
Cons:
1) Studios within the society are bound to degrade the overall gentry and bring more pressure on common amenities.
2) Below average quality. Every 1 of 3 owners have complaint of seepage and other basic quality issues with the project. The corridor space is also very cramped especially for 2bhk towers.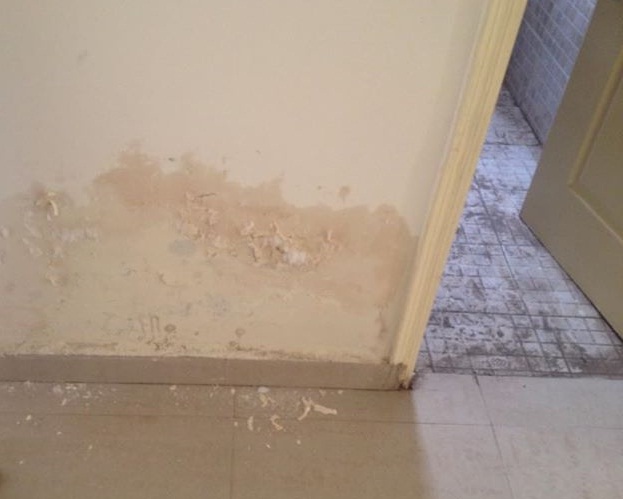 3) Many have complaint of builder taking months to schedule inspection and thereafter delaying fixing of issues pointed out during possession.
4) Builder is said to force certain vendors on its buyers and is otherwise taking substantial security. This is however becoming a norm these days.
Our take:
Rental meter: 8/10
Investment – Short Term meter (Resale Potential): 8/10
Investment – Long Term meter (Resale Potential): 7/10
End use meter: 7/10
Last updated: April 6, 2017 at 13:29 pm