Is it the right time to buy a property in India?
This is a dilemma bothering many nowadays.
We would however try to come up with a definite answer to this.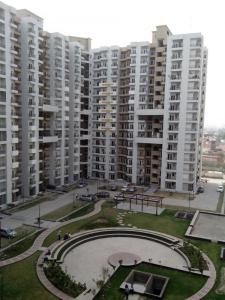 Real estate in all major circles in India has been a stagnant market through last 2 quarters.
Main reasons attributed to the current real estate debacle is the excessive supply, inflation, lack of confidence in builder community and increased ant-corruption activities.
It is a matter of fact that substantial amount of black money is put into realty market to dilute a corrupt source into the market's ecosystem.
Since there has been a definite increase in anti-corruption vigilance, such investments have naturally been pegged back.
Secondly, the supply far exceeds the demand as of now and the non preferential locations and units within have no takers.
Inflation has hit the buying capacity as well. At the same time, interest rates have more or less been static throughout.
Given the above factors, prices have been immobile through the last couple of quarters.
Our advice would be based on three dominant types of buyers in the market:
1) End users 2) Investors who want to rent out 3) Investors who would resell.
If the idea is End use and if this happens to be your first investment, this is a perfect time to invest. Just make sure you put your money with a good builder and at a good location.
If the idea is to rent out, location will be the key. Choose a location close to ample employment opportunities and chances are that you won't be disappointed. Again, prefer a good builder over an average one if the price differential is not major.
If the idea is to resell, you cannot hope for miracle to happen. Reselling within a short time frame of 2 to 7 years won't reap any benefits whatsoever. If you are a long term player, you may proceed to buy.
The bottom line is that prices are not expected to rise substantially in the coming five years (realty prices might be on a marginal incline after a couple of years but any other form of an investment like FD or an equity investment can reap similar benefits for you) and the market sentiments are also not expected to improve drastically.
Hence, there shall be no hurry for investors. For those who are looking at their first home for end use, no time is a bad time.
Last updated: October 1, 2014 at 12:52 pm