Pushkar@Ajmer – My childhood cure for boredom
Most of my childhood was spent in Ajmer district in Rajasthan.
I remember often coercing my parents to take us to Pushkar for satiating our fondness for the place.
But after more than 20 years of isolation from the place, I got an opportunity to finally revisit my childhood memories.
Ajmer is easily approachable from Delhi via well laid national highway or rail network.
Since this was enroute our trip to Udaipur, we preferred road over rail.
On the 15 kilometer drive from Ajmer to Pushkar, when I took out my digital camera for capturing the Aravalli range, I realized it has run out of battery. That brought elated smiles to my children's faces who find my camera skills rather useless. Though I did use my phone camera, I found them worthless to put here.
Credit for a few pics that I have used here goes to Wikipedia.
Oh well, enough talking of the jinxed camera!!! With a heavy heart, I reached Pushkar in the morning at around 10 am. And since we intentionally traveled after monsoon, the place was lush green very unlike what it is in summers.
We first visited the Pushkar Lake. The fast drying up lake that initially used to be a major attraction here is losing its charm now. Yet, the religious sentiments linked to it are still very much alive. The best time of the day to visit the lake is the earliest possible in morning when its relatively clean.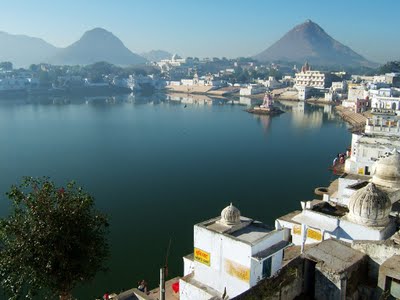 The market just outside the lake is however bustling with colorful people and plethora of shops. It is a perfect gateway for people with penchant linking for handicrafts. And so my wife was pretty thrilled being here.
We then went to the Brahma temple to take the almighty's blessing. It was a tad crowded but it is worth visiting nevertheless.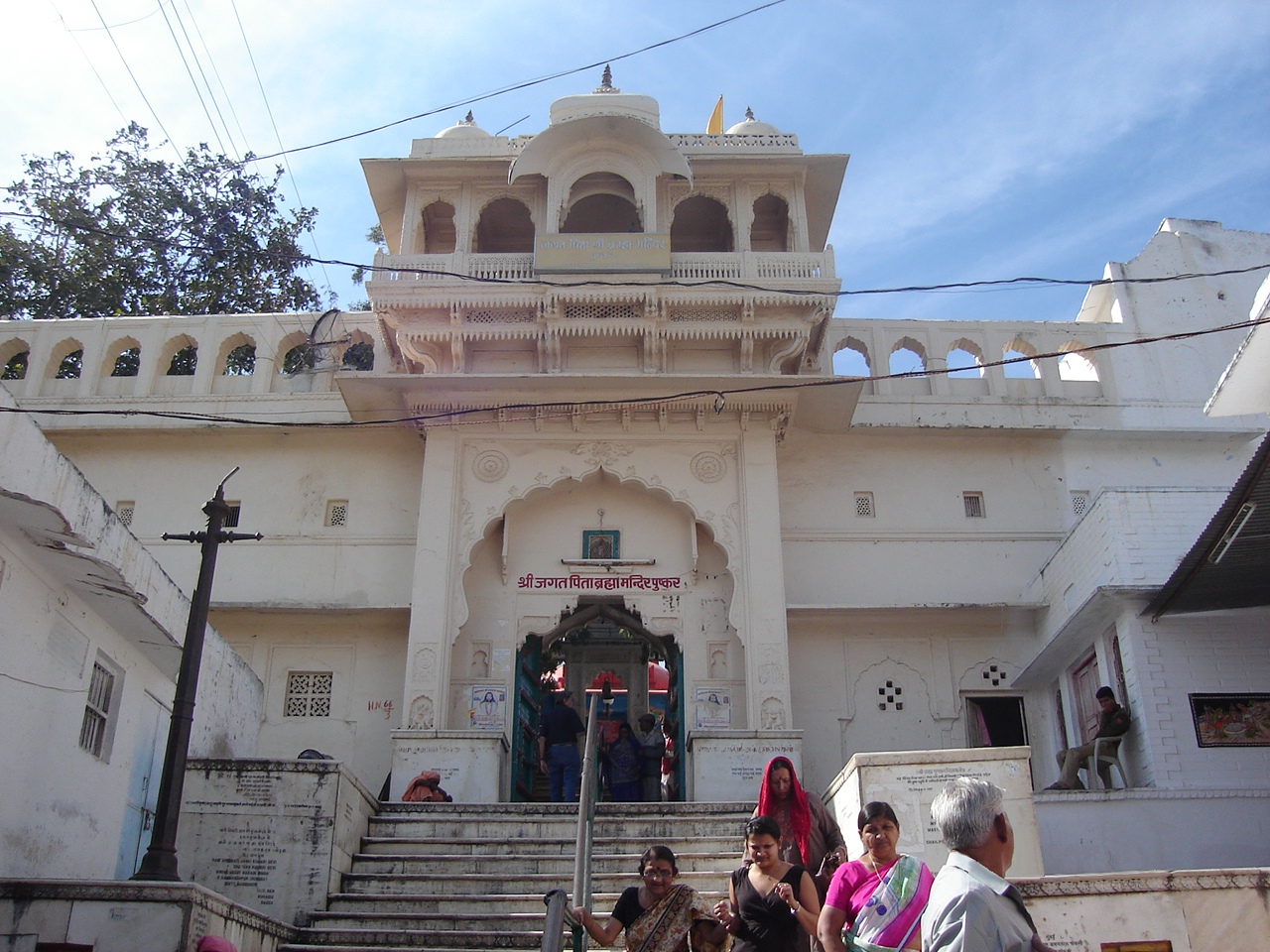 I then had my children explore the rugged terrain of Thar Desert through the inexpensive camel ride till the time my wife spotted out few more desirable and alluring miniature items for shopping.
After a demanding day, we headed out of Pushkar. The satisfied faces of my children and wife brought solace to me.
From my experience, I can endorse that it is the place to be if you are fond of artifacts and local items and don't mind a bit of dust in the air.
If you are carrying a kid along with you, ensure you have carried enough fluid with you as sunlight could be a cause for displeasure although the inner markets and temples fall under shade.
Last updated: October 14, 2014 at 15:48 pm