Best leisure/relaxing destination in India
Very few would have heard of this location in India near Delhi NCR. But, with absolute indemnity, we can state that this is the best place for a leisure stay.
Kookas aka Kukas near Jaipur is a place to relax, unwind and get lost in isolation.
This place is known only for the expansive resorts that adorn this serene destination.
The handful of resorts boasts of secluded surroundings and are synonymous to classical luxury.
Nothing can be as relaxing as staying in one of the few suggested resorts at this place.
Based on our research, we suggest staying at Tree of Life resort or Lohagarh resort or Shiv Vilas Resort.

If you are running low on budget, you may even try out the Rajasthali resort.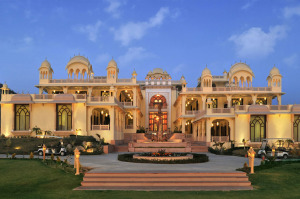 All these resorts have a sublime spa set up that visitors can pamper themselves with.
The warmth and friendliness of the staff are hard to escape.
Coupled with their mouth watering cuisine, these resorts offer a stay to marvel.
Tree of life and Lohagarh are extremely popular among foreign tourists.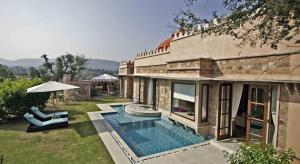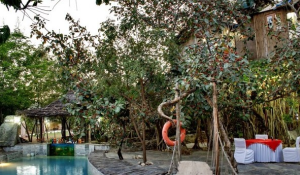 The private, cosy and relaxed luxury at the pace you want can help you unwind for days.
The perfect time to visit Kookas would be in winters.
Alternatively, mild monsoon is expected to greet you with lush green surroundings that could leave you spellbound.
Comments/feedback invited.
Last updated: October 14, 2014 at 15:39 pm