Best getaway options in Delhi NCR
It is that time of the year again. We are  getting sick of our work and our boss is not letting us take even a day off.
We are badly in need of a revitalizing holiday. An absorbing leisure holiday over the weekend is what we are looking for.
In other words, we are looking for an accommodation with comprehensive range of service and facilities and expansive lawns.
What options do we have given that we are in Delhi NCR?
For interest of people looking for options within NCR boundaries, we will limit our exploration to options in Delhi NCR only and follow up with near NCR options later.
After extensive scrutiny, we close in on few resorts (in order of preference):
Jaypee Golf & Spa Resort (Hidden Gem) @ Greater Noida – Excellent for a night stay. Good service and toothsome food at its Paatra restaurant. It has telescopic golf views to offer. The spa is superb.
Taj Gateway resort Damdama Lake (Hidden Gem) @ Gurgaon – Excellent for a night stay. Food is average however service is excellent. The lawns are well maintained.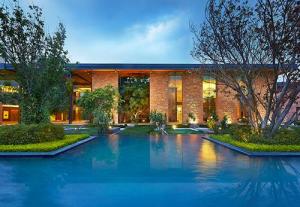 Vivanta by Taj, Surajkund @ Faridabad – Good for a night stay, however, there are conflicting views with respect to check-in services. Rooms are well stocked and food at its Oasis and Paranda is palatable.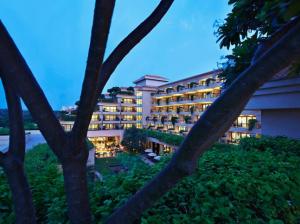 Heritage Village Resort Manesar @ Manesar – Good for a night or two but service leaves a lot to be desired. It is managed by Select group. Its heritage inspired ambiance and few acres of lush greenery is bound to invoke one's admiration.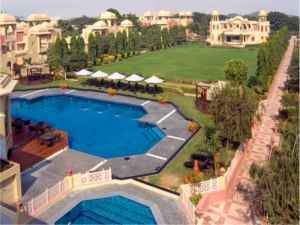 All the above accommodations are in range of 4.5 to 7 k per night.
You may further choose one of these options based on your budget and other considerations like distance, extent of stay etc.
Please do share your reviews/feedback in case you have had happened to visit one of these.
Last updated: July 26, 2015 at 14:46 pm