Best and cheapest non SLR (point and shoot) camera
While SLR Cameras are gaining a lot of fan following these days, the same are still out of budget for many.
For those interested in point and shoot cameras , we discovered few good options.
Following were the basic considerations:
Lithium battery
At least 16 MP resolution
Good user reviews
Below are the suggested models:
Nikon Coolpix S2800 @ 5K to 5.7K – Has good battery life and gives fair quality of pictures. However, please bear in mind that Nikon models are generally considered slow in processing. And so is this.
Canon IXUS IXUS 155 @ 5.5K to 5.8K- Good quality picture even at night. No major issues reported.
Nikon Coolpix S3600 @ 6.3K – Value for money, good battery life, picture quality is average at night. Some flash issues reported.
Sony CyberShot DSCW810 @ 6.3K to 7K – Good quality pictures with superb and fast sensor and flash. No major issues reported.
Canon IXUS 155 and Sony CyberShot DSCW810 appear to be finding more favor among buyers in this budget.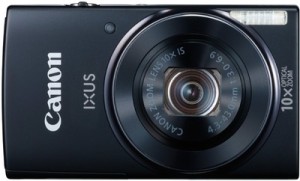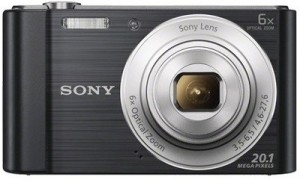 Samsung has also introduced a couple of models like Samsung ES99
@ 6K and Samsung ST66

@ 6.5K in the market in this range. They have received good reviews to start with but it's too early for us to comment on the models without trying.
We have not gone into feature details of each model to keep the feedback limited to absolute pros. and cons. Detailed features of the individual models can be seen at the links provided.
Comments/feedback invited as always.
Disclaimer: Comparisons made above are solely based on personal experiences/user reviews with no intention of maligning any organization/product offering. Others are free to raise their counter views for readers benefit.
Last updated: October 14, 2014 at 15:30 pm