An excellent accommodation in the City of lakes Bhopal
I have had enough of Bhopal during my adulthood and never thought would experience anything so special if I manage to go there again.
But, I was proved wrong. While I was on an official trip, I wished to have my family accompany me to the city.
My better half was initially not in affirmation of visiting the city fearing I would drag them to my entire adulthood.
But home is where the heart is. So, they eventually agreed to accompany the heart 🙂
We reached the city in the afternoon and moved directly to the resort after getting down at the railway station. While on our way, I briefed them on the city, "Bhopal is more commonly known as the city of lakes. Among the 2 biggest lakes, the upper lake has always been the hot destination spot for many locals and visitors alike."
Just near one shores of the upper lake, lies this extraordinary set up near Van Vihar (wild life zoo) in form of Jehan Numa retreat. We reached there in a little more than half an hour's time from the station.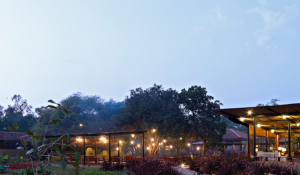 We were all taken by surprise by the resort's rustic simplicity and quietly understated luxury. Jehan Numa retreat is one of the finest uniquely designed marvels in the city of lakes. With sloppy low slung cottages and mud colored walls and courtyards, this visual spectacle is established in the most serene part of the city, near the prestigious neighborhood of Shyamla hills, blending seamlessly with its majestically mystic and green surroundings.
The food is extremely delicious and is said to be made of vegetables grown out within the boundaries of the retreat. Spa is well stocked and provides holistic treatment for rejuvenation. We had a splendid time at the resort and savoured every moment of time spent there during our couple of days stay.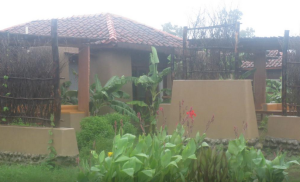 As for the city, nothing much had changed. Except for few malls here and there, everything was still the same. Apart from the upper lake, zoo and Manav Sanghralaya (National museum of mankind) which are all around this resort, had nothing remarkable to show to my family.
Comments/Feedback invited.
Last updated: October 14, 2014 at 15:38 pm